Privileged
By Belinda Uppill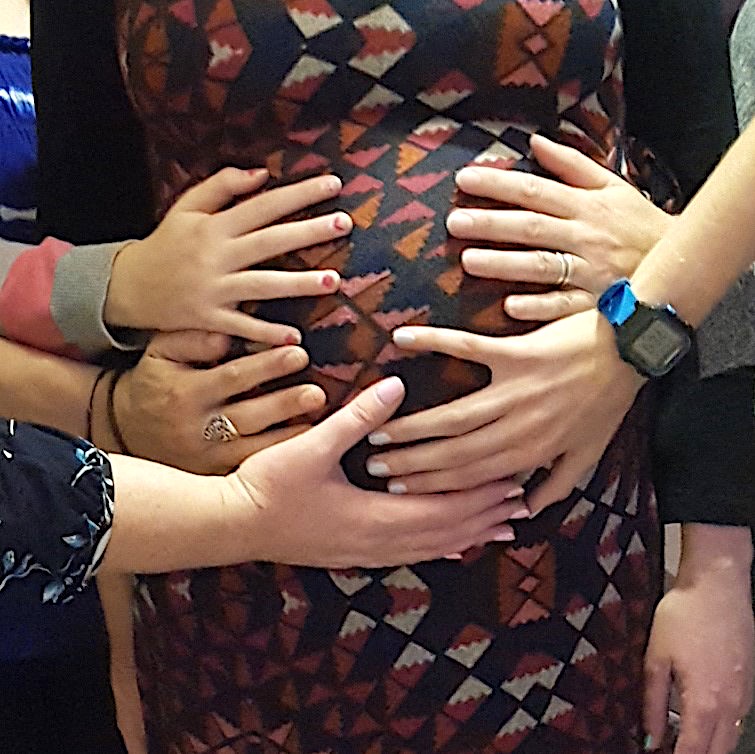 As a woman and mother living in Australia, I am privileged. I have the privilege of a healthcare system that is accessible to all. I have the privilege of being supported to maintain health during pregnancy by midwives and doctors. I have the privilege of safe birthing tools and practices for a healthy baby and healthy Mummy.
This year I have journeyed through another pregnancy and recently our family welcomed a new addition into our home and world. A little baby girl, a daughter, a sister for us all to love!
Over the course of my pregnancy it became clearer that due to the size of our baby there were potential risks to consider around the birth and that intervention would be necessary. During this decision making process I was supported to make an informed, empowered choice with access to an incredible healthcare system to support us. I had the privilege of Choice. I was Empowered. I had the privilege of access to Health care.
This journey of pregnancy, birth, motherhood is one that I can't walk without thinking of my sisters around the world who live through different stories and journies to mine. Women and Mothers who don't have the privileges that I do and for whom pregnancy and birth is risky and scary.
This is why I love the work Fulcrum Aid do amongst communities where there is inequality for these women, my sisters. Education, connection, relationship, accessibility and empowerment which addresses the extreme disadvantage.
In preparation and excitement for the new life that was making its way into the world, a dear friend hosted a Baby Blessing for me. Many special women in my life gathered and came together to offer blessings for myself and my baby. As a part of this celebration I invited my friends to bring donations to further the work of Fulcrum Aid through the Village Health Workers project in Bangladesh which will help women who currently have virtually no access to maternal health services. It was a sacred afternoon of blessing and giving. I am grateful for the opportunity to share my privilege and bring awareness and encourage generosity for my sisters around the world.
---
For more information on the Village Health Workers Project in Bangladesh please go to the following page: