Fulcrum Aid is a newly established Australian Company designed to provide relief in situations of extreme inequality.
We are a voluntary, non-profit, relief and development organisation committed to resourcing local leaders within communities experiencing poverty and extreme inequality.
We believe the development of strong relationships between vastly unequal communities is the key to restoring balance, and this is the most effective means of reducing suffering amongst the world's poorest. 
Fulcrum Aid is not affiliated with any political or religious organisations and is committed to working without ethnic or religious discrimination.
What does "Fulcrum" mean?
A fulcrum is the object that a lever pivots on. It enables a small force to move a large weight. The ancient Greek mathematician Archimedes wrote "Give me a long enough lever, and a fulcrum on which to place it, and I shall move the world."
A fulcrum provides a tipping point to restore balance – and that is the goal of Fulcrum Aid.
So how will we do this? We create connections between vastly unequal communities, enabling the abundance of one to meet the deficiency of the other. We believe that if the relationships are right, solutions will be found.
Our Recognition of Indigenous Australians
The Directors and Members of Fulcrum Aid acknowledge Aboriginal and Torres Strait Islander Peoples as the traditional owners and custodians of the land on which we live and work. We acknowledge with great sadness the extensive dispossession of Aboriginal and Torres Strait Islander Peoples from their land, families and communities, and the continuing inequality between Aboriginal and non-Aboriginal Australians. Fulcrum Aid respectfully acknowledges Elders past and present and all Aboriginal and Torres Strait Islander Peoples as they continue to preserve and revive the world's oldest living culture. We commit to continuing to work towards reconciliation, and celebrating Australia's proud Indigenous heritage.
Meet the team
Our Directors are volunteers who bring their collective expertise to provide strategic direction and sound governance to Fulcrum Aid.
Steve Blacket, Managing Director
Steve leads an organisation dedicated to sustainable freedom from extreme poverty with partnerships in four countries across Africa and the Asia-Pacific. Steve's urban ministry in South Australia led to lifelong friendships among the South Sudanese refugee community who requested Steve's assistance with community development in their homeland. Working with a faith-based organisation Steve initiated and managed various projects in South Sudan including Darfur refugee support, training and resourcing Traditional Birth Attendants, an intervention program for war affected children, a Midwives Training School, a program for girl's education, and a community agricultural enterprise. Steve also initiated education projects and social enterprises among the Chittagong Hill Tracts in Bangladesh. Steve returned to Australia in 2013 with a vision of how a small, non-aligned aid organisation committed to assisting early stage, locally initiated projects could make a difference. Partnerships and project opportunities continue to grow, including slavery rehabilitation in South Sudan, social enterprises in Bangladesh, independence schemes for vulnerable young women in Uganda and South Sudan, holistic care for HIV affected children in Bangladesh, and resourcing a Nurse and Midwife School in Juba, South Sudan. Steve's vision drew support from across Australia and in 2014 he led the founding of Fulcrum Aid, dedicated to supporting in-country leaders and harnessing Australian partners and resources so that local communities could move towards sustainable freedom from extreme inequality and poverty. Today Fulcrum Aid has a dedicated team of Directors and an expert staff including Business, Project, Publicity and Research consultants, supported by Steve in his role as Managing Director.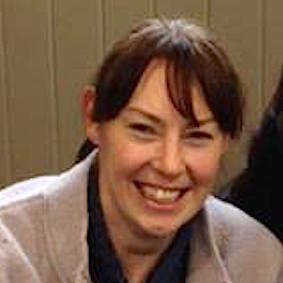 Verity Newnham - Director, Company Secretary
Verity combines high-level policy and governmental experience in youth, clinical and mental health with hands on knowledge of innovative overseas aid work. She has previously held the role of Senior Youth Policy Adviser to a Commonwealth Shadow Minister for Youth, and went on to hold influential roles including; Principal Adviser for Adolescent Health with the Australian Divisions of General Practice, PHRED Practice Nurse Research Fellow within the Primary Health Care Research Unit, Department of General Practice, University of Melbourne, and Clinical Consultant Primary Health Care Service and Resources with the National Youth Mental Health Foundation, Headspace. Verity holds a Bachelor of Health Science (Nursing) and was an inaugural member of the innovative Equal Health organisation, completing four service-tours with Australian health professionals to poor communities in rural India. In the last decade Verity's private consultancy clients have included: The Centre for the Advancement of Adolescent Health at Westmead Children's Hospital (NSW), Australian Department of Health and Ageing, NSW Department of Health and the Victorian Department of Human Services. Verity was the first young person to be appointed to the Board of the YMCA of Perth at aged 15 and has held previous Board roles within the YWCA of Western Australia and Women's Health Victoria. Her most important role has been as a mother and step-mother to her four children and working towards a more environmentally sustainable lifestyle. Currently she is enjoying being P&F Secretary at her children's school and part of an artist's shop collective making seasonal children's toys out of natural materials.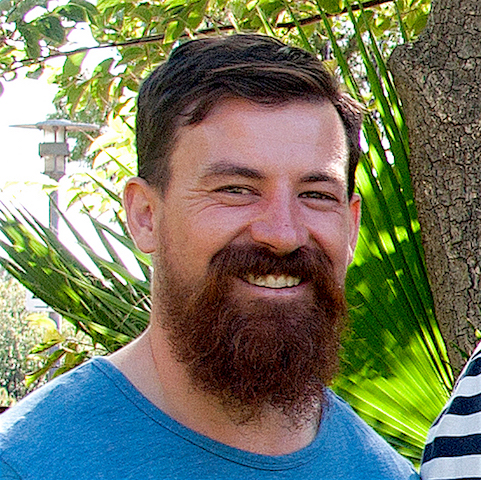 Simon Uppill - Director
Our Program Staff are volunteers who ensure the work of Fulcrum Aid is done with passion and excellence.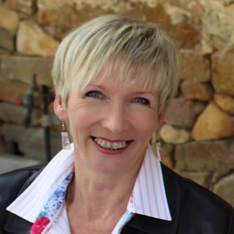 Leanne Sanders - Finance Manager 
With a long history working in varied roles in the South Australian Government, (Education and Health departments), Leanne is well practiced in leading people and complex projects.  She has extensive experience working in business management, human resources and workforce development roles and as an experienced VET practitioner, she has managed, developed, delivered and reviewed accredited learning programs for staff from across South Australian state government agencies. Leanne currently provides a coordination role in a South Australian not for profit organisation.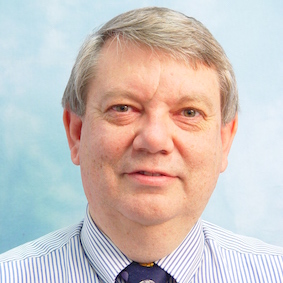 John Maunder - Business Consultant
John brings extensive high level management experience with over 35 years in South Australia's public service sector, including 15 years as CIO of the Transport Department. He has implemented multi-million dollar projects including predictive traffic systems, the public transport ticketing system, lands titling, and registration and licensing. In retirement John has established JRM Consulting Services and finds great satisfaction working with people to bring out their best and building teams to achieve a shared vision. John works with the Fulcrum Aid team to help achieve project outcomes.
Shila Yukuli Paia - Project Manager, Papua New Guinea
Shila grew up in the remote Hela Province of Papua New Guinea. The first Primary School in her region was built when she was six years old, but Shila was considered too stunted to be admitted. She attended anyway and was soon outperforming the other students. The community wouldn't allow her to attend High School, so Shila ran away, managing to fund her own education. Based on her grades she was selected to study nursing and later managed community development projects for World Vision and public health programs for CDI. In 2002 Shila was awarded an AusAid scholarship and completed a Bachelor of Health Science through Victoria University and again in 2012 completed a Master of International Development from Flinders University. Shila has been accepted into the Doctor of Public Health program at Flinders University to commence in 2016. Her research will focus on child nutrition and will shape her "Soil Child" project implemented through Fulcrum Aid.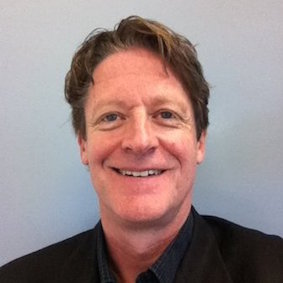 Michael Janssen - Project Manager, Adoptees Rights Australia; Operations Consultant.
Michael is overseeing Fulcrum's partnership with Relationships Australia to auspice the establishment of a national peak organisation, Adoptees Rights Australia, advocating for Australians affected by forced adoption. Michael is also providing consultancy support to Fulcrum's Managing Director.
Michael brings senior health service management and advocacy experience to Fulcrum Aid. Michael has held senior management and executive positions in the fields of mental health, consumer  health rights, hospital complaints and primary health. He also served as a Minister with the Australian Churches of Christ for 6 years in the 90's. Michael has a Masters in Applied Science (RMIT) and completed a Research Fellowship with the University of Melbourne.
Contact Us
Phone: (+61) 0418 541001
Email: This email address is being protected from spambots. You need JavaScript enabled to view it.
Post: PO Box 126, Christies Beach, South Australia, 5165
Fulcrum Aid Ltd is an Australian Company Limited By Guarantee. ABN: 31605454671