Food Champions in a time of Famine
As the world donates millions of dollars for food relief in South Sudan, one community is determined to achieve food security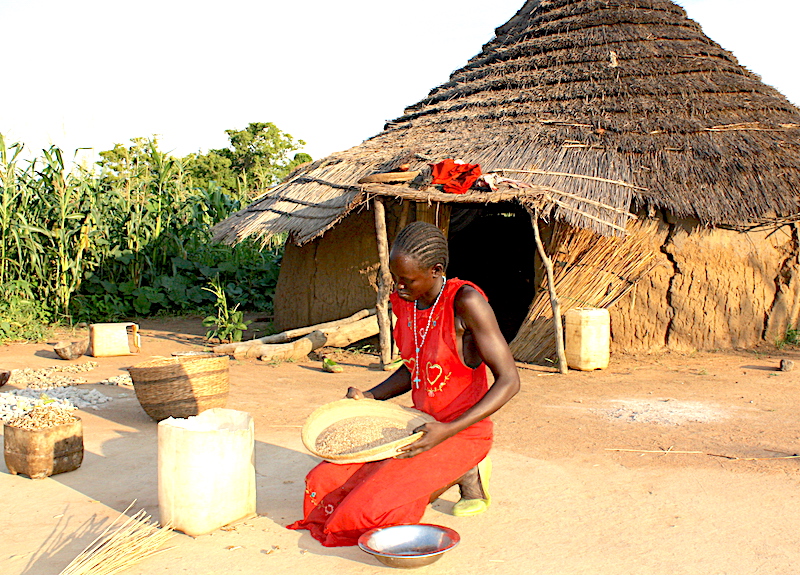 Just days ago the Minister for Foreign Affairs Julie Bishop announced over $19 million would be given in emergency assistance to an estimated 10 million people starving in South Sudan and the surrounding region.
It was in response to a desperate plea from the UN's Emergency Relief Coordinator Mr Stephen O'Brien who in March announced the "worst humanitarian disaster" since the formation of the United Nations in 1945. 
In the face of the worsening crisis the leaders of St Andrews Episcopal Church in Aweil developed their own response. Forming the New Wider Hope for Agriculture Development Agency (NWHADA) the community aims to achieve food security and income generation while also striving for improved education and gender equality.
Executive Director Luka Thel says "We are building a network of food champions. We put agriculture at the centre, because we know we can't overcome poverty or hunger until all our people have equal rights to food." 
Despite the extreme challenges of drought, civil war and economic collapse, New Wider Hope has been able to establish a large agricultural cooperative supported by their state government and the World Food Program.
Luka has requested Fulcrum Aid to provide two drums of fuel for the tractor to be used in planting crops. At harvest time, half of the crop will be shared with the 500 members of the program, and the remainder will be used to fund the development of the project.
Fulcrum Aid Project Manager Mary Awit Kuac originates from Aweil where the project is based. She says "I am grateful we are able as an international community to aim for such tangible results and fulfilling them by providing for the starving communities of South Sudan during this famine. I am even more excited that we are not only helping them now, but we are sowing into their future through them growing their own food, which costs less."