An Increase In Nursing And Midwifery Students
A new intake has dramatically increased the number of students at the School of Nursing and Midwifery in Juba, South Sudan.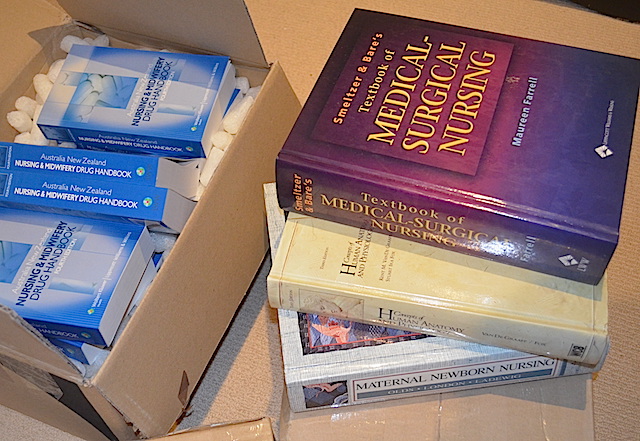 Principal James Lotto recently informed us the number of students has risen to 200, with 38 first year midwifery students joining the 18 who are in their second year, and a large intake of 114 new nursing students to supplement the 30 who have completed their first year of training.
The potential for 200 graduates to enter the public health system provides an opportunity to significantly boost health outcomes in the coming years. In addition to the dramatic increase in numbers, the high retention rate of the first intake of students is very encouraging, with 48 of the original 50 students continuing into their second year.
At the same time the high volume of students creates an increased workload for staff and tutors who were already under-resourced.
Fulcrum Aid is in the process of purchasing and sending 60 copies of the African Edition of Myles Textbook for Midwives. We have also received donations of reference books for the library valued at over $3000.
We express our great appreciation to the Zonta Club of Noarlunga / Southern Vales for their generous gift of $650 towards the cost of the midwife text books, and to the many generous individuals who have donated books or money.
If you would like to help provide trained nurses and midwives in South Sudan there is information here on how you can support this project.